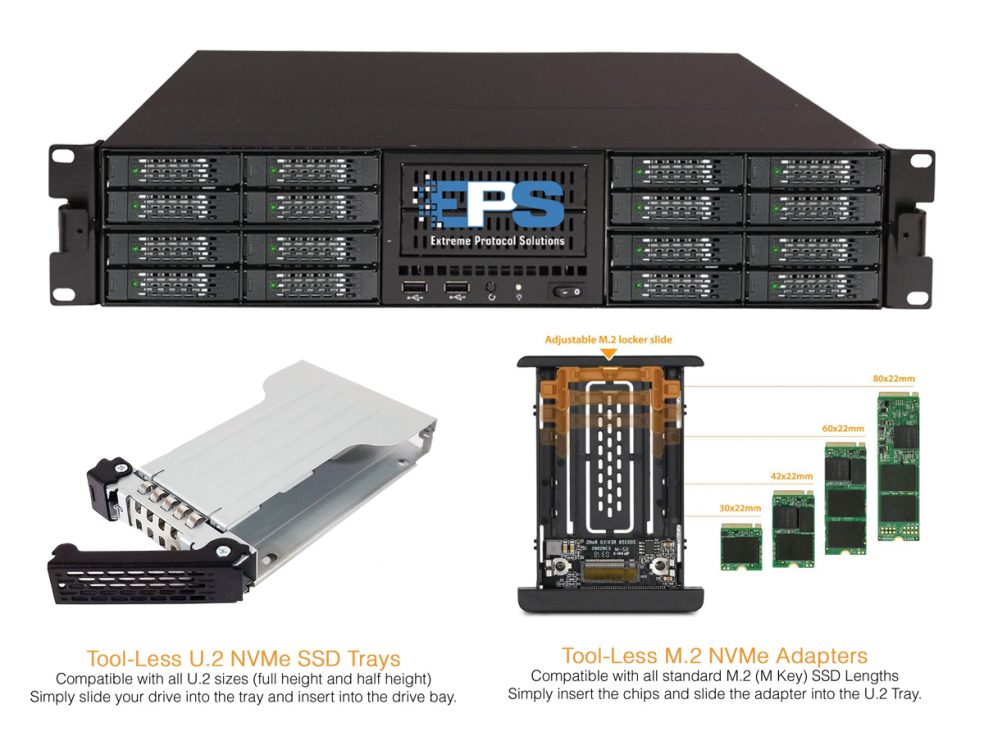 Utilizing our flagship Enterprise Data Erasure Software (XErase), our NVMe Octane Appliance provides amazingly fast data sanitization compliant with over a dozen globally recognized erasure standards. The NVMe Octane comes in 8 or 16 port configurations that wipe U.2 or M.2 PCI-e NVMe  drives.  Once you've loaded in the drives the devices will automatically appear in the interface, simply hit the Play Button and all of the discovered devices will erase.  After about a minute or so they should have completed erasure and validation.  Simply remove the drives, re-populate the trays and start the process over.
Video - See It in Action!
Need a Quote? Get it quickly Using the Form Below.
Ask For a Quote Now